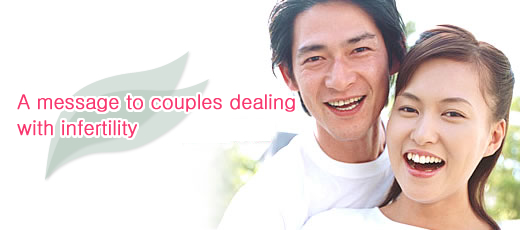 Fertility treatment is progressing in leaps and bounds but, sadly, still does not work for everybody. In the process of fertility treatment, many couples experience a repeated cycle of expectation and disappointment when they do not get the results they hope for. At the same time, couples have to face myriad issues, ranging from societal pressure and concerns about family and work, through the anxieties and suffering associated with fertility treatment itself, to the economic burden of this treatment.
However, you should not suffer alone. The problem of infertility is a problem faced by a couple who want children. That means that, in order to cope with the stress of fertility treatment, it is important to cooperate and support each other as a couple throughout the treatment.
This homepage is designed to provide support for such couples.